Privacy and data security policy
This policy is a mandatory document that applies to anyone working for or on behalf of the Tenure Facility, especially employees, members of the Board and Advisory Group, and as agreed with project partners and suppliers. It applies to anyone that has access to data that belongs to the Tenure Facility.
All Tenure Facility policies are operationalised through the Tenure Facility management system, which includes the procedures for project selection and grant management. This policy provides rules on the secure handling of operational data, especially personal data,in the Tenure Facility. This is a shared responsibility and supports compliancewith the General Data Protection Regulation (GDPR). The data covered by this policy includes, but is not limited to, all electronic information found in e-mail, databases, applications, internal communications, hard copies of electronic data, employee files.
The intention is to ensure responsible conduct as the 'guardian of personal data' which has been entrusted to the Tenure Facility for a specific purpose. The COO is responsible for the data protection function and can assign tasks to the GDPR Administrator. The COO maintains data access privileges (need-to-know, need-to-access), updated as required when anemployee/contractor joins/leaves the organization, or changes role.
Read the full policy here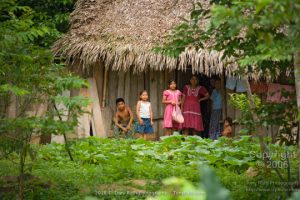 Manage your personal information
If you have any questions about this Privacy Policy or would like for us to update or remove your personal information, please contact us through email or postal mail:
info@thetenurefacility.org
Internationella Insamlingsstiftelsen för Mark och Skogsrättigheter
Tenure Facility
112 51 Stockholm